Northern Ohio Fire Fighters
216-883-6633
Over $1 million dollars for MetroHealth Burn Unit
Over $2 million dollars for Aluminum Cans for Burned Children (ACBC)
Over $3 million dollars for Muscular Dystrophy (MDA)
$1.75 million dollars for FDNY 911
23 Fire Departments
1 Goal
For a safer community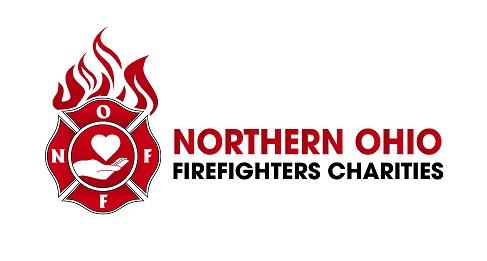 Northern Ohio Firefighters Charities is a 501(c) 3 that was founded to help people in their time of need. Firefighters/Emergency Medical Professionals are in a unique position to help identify people in the community who need a helping hand. Emergency response personnel are often on the front lines in being able to identify members of the community who are in dire need of assistance. The funds raised by Northern Ohio Charities are used to improve the quality of people's lives in many different ways. It might be a firefighter fighting a debilitating and destructive disease, a family displaced from their home due to the devastating effects of fire or assistance with medical expenses for a young child suffering from cancer.
Firefighters and paramedics work long shifts and are dedicated to helping others every time the alarm sounds. On occasion, there is more work that can be done after the emergency response is completed. That is when Northern Ohio Firefighters Charities steps in. Most firefighters have a deep passion for helping others and Northern Ohio Firefighters Charities is yet another way to accomplish the goal of making people's lives better.
Thank you for your interest in Northern Ohio Firefighters Charities and we hope you will continue to support or efforts.
| | | |
| --- | --- | --- |
| | | |
| | | |
| | | |
More than 500 City of Twinsburg Ohio employees have their W-2's stolen in a phishing scam.  Several firefighters have already had fraudulent tax returns filed using their stolen W-2's. About 500 current and former employees were affected by the phishing scam. The Internal Revenue Service and the Twinsburg Police Department are reportedly investigating the matter. Read More...
http://fox8.com/2016/11/15/i-team-firefighters-under-investigation-for-giving-out-halloween-candy-on-duty/ Why would a mayor punish a firefighter for passing out candy to residents on Halloween. Read More...
The National Fallen Firefighters Foundation has a white paper outlining ways for firefighters to reduce risk for cardiac disease. The white paper lays out a detailed plan for firefighters, company officers as well as leadership organizations. It is an important read that should be posted in every fire station across the country. Read More...
Know your cancer risk.  The IAFF has developed a cancer awareness course that will help firefighters better understand the risks and how to reduce your exposure.  Click on the link.  It might save your life. Read More...
As of May 5th 2016 Jim Astorino will complete his tenure as President of the Northern Ohio Firefighters Association. The Northern Ohio Firefighters Association has been serving firefighters for many years and it is my belief that the entire state of Ohio has benefitted from its existence. Read More...
Aluminum Cans for Burned Children is asking for your participation in our 6th annual LCR Event. It will be held on Saturday, November 21, 2015 at the Church of the Assumption Family Center in Broadview Heights. See attached flier for ticket information. The ticket donation price is $25.00 per ticket which includes dinner and your entrance fee into the LCR (left, center, right) game. Read More...
Download:

2015 LCR.jpg
HELP SUPPORT ALUMINUM CANS FOR BURNED CHILDREN BY PURCHASING YOUR COPY OF THE FIREFIGHTERS' FAVORITES COOKBOOK NOW!!! PLEASE HELP US REACH OUR GOAL OF A $20,000.00 DONATION TO ACBC BY PLACING YOUR ORDER TODAY!  QUESTIONS PLEASE CONTACT LINEWEAVER FINANCIAL GROUP AT 216 520-1711 OR VISIT LINEWEAVER.NET/PREORDER. Read More...
Download:

COOKBOOK.jpg
While in town filming his new movie "Draft Day" Hollywood Star Denis Leary stopped by Twinsburg Fire Department for dinner. Read More...
Download:

IMG_0822.jpg
The Willoughby Fire Department's Annual Awards Presentation Ceremony at Willoughby City Council Meeting on Tuesday April 16th. The awards presented; are always presented for the previous year, these awards are for 2012. Congratulations to all, they are well deserved for each of this years recipients. — Willoughby Fire Departments 2012 Awards Presentation http://www. Read More...
Glenn Cunningham and Andrea Cunningham at Brunswick City Hall to receive an award for saving a man's life!  How wonderful for the man whose life was saved and his family to join them too. Read More...
Download:

glenn.jpg
See the link below for information on the Police and Fire Games.   http://www.TheOhioPoliceandFireGames. Read More...
Congratulation to Staff Member Glenn Cunningham for his "Union Democrate of the Year" award from the Brunswick Democratic Club.